CONGRATULATIONS! YOU FOUND US
At KŌRARU, we're diving into a new era of swimwear fashion – one that's defined by purpose, innovation, and a commitment to the planet. We began with a simple belief: that fashion should be a force for good, not a source of waste.
In a world overflowing with discarded potential, we saw an opportunity to craft something extraordinary. Our sustainable swimwear brand is built upon the idea that the discarded past can shape the brilliance of the future.
ELEVATE YOUR SWIMWEAR EXPERIENCE
WEAR YOUR VALUES

Whether we want it or not, our spending has consequences. Where you buy your clothes tells a story of what you support and agree with.

By buying from ethical, sustainable brands we are telling the world that our standards are higher, and we expect every brand to live up to their sustainability promises if they want us as customers.

Koraru x Positive Luxury

GET MORE FOR LESS

By buying Koraru's premium swimsuits, you are getting the luxury experience without the price tag.

Talk about getting your money's worth! Our ethical bikinis offer the same quality, look and feel of luxury swimsuits for half the price or less.

We can make you look like a million bucks, without you having to break the bank and wear the same bikinis everyone else is.

BEAUTIFUL CRAFTSMANSHIP

Crafted from resilient, sumptuously soft fabrics, our swimsuits embody features typically found in performance wear: Ultrachlorine resistance, Resistant to sun cream and oil, UV protection, Shape retention  being just some of these amazing qualities. Read more about our beautiful, sustainable fabrics below.

Our Materials

SUPPLY CHAIN TRANSPARENCY

Many brands claim they are sustainable, yet we know very little about how their fabrics are made, where their garments are made, and by who.

Koraru publishes all our suppliers, from Tier 1 to Tier 3. By comparison, most brands don't even publish their Tier 1 suppliers (who make their garments), let alone their Tier 3 (raw materials).

Our Suppliers

TRIED AND TESTED

Customers, influencers and editors from multiple publications have put our sustainable swimsuits to the test, and the verdict is in: they're a hit! Get ready to fall in love with them just like they did.

At the spa, at the pool, at the beach or in the jacuzzi of your ski resort, our swimsuits have been everywhere and were a rave, becoming the vacation essential everyone needs to pack.

SHOP GOOD AND DO GOOD

Our favourite thing about the ocean is the abundant life that it holds. Wondrous worlds live beneath the waves and even though we know we can't fix everything, we want to do our bit for the bettering of the world.

That is why Koraru donates USD $5 from every bikini or swimsuit sold to the Coral Alliance, whom we're partnered with, to help coral acclimate to rising ocean temperatures. Even when you buy things on sale, or with a discount code, we still donate the full amount.

Koraru x Coral Alliance
Carbon Neutral Shipping Worldwide

Enjoy free shipping worldwide for orders over USD $250

Koraru Donates USD $5 From Every Set Or One-piece Sold To The Coral Reef Alliance

Who works with communities around the world to help acclimate coral reefs to rising ocean temperatures.

Created With Circularity In Mind

Every piece we make is created from regenerated, low-impact or upcycled fabrics.

Join The Club

Unlock exclusive rewards and experiences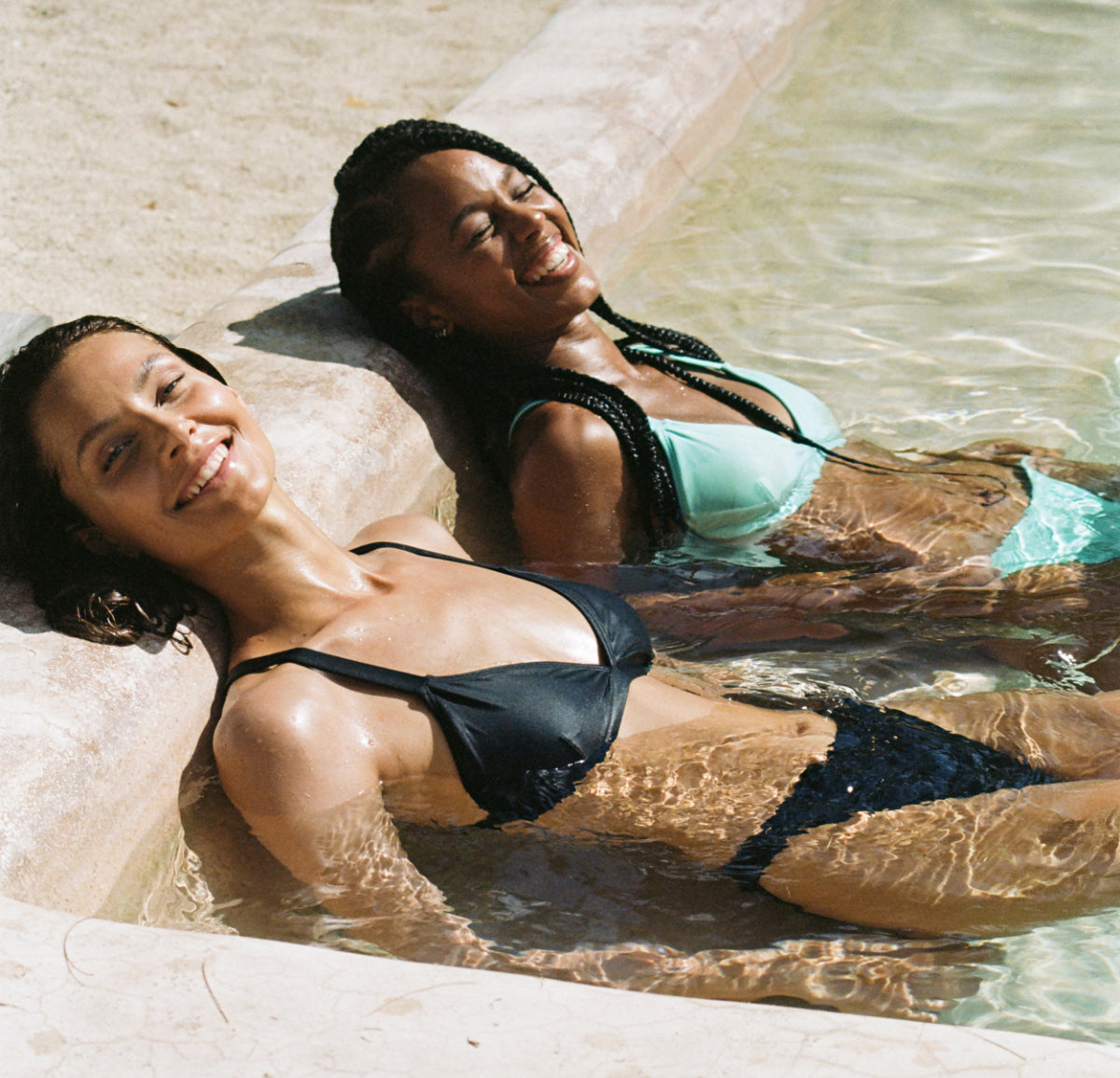 Quick view

Hedy Mid Rise Bottoms Nero
Quick view

Hedy Classic Triangle Top Aqua
Quick view

Hedy Classic Triangle Top Nero
save with bundles
BUNDLE UP