FOR KŌRARU CIRCULARITY IS AN ASPIRATION, AND A JOURNEY THAT MAY NEVER END.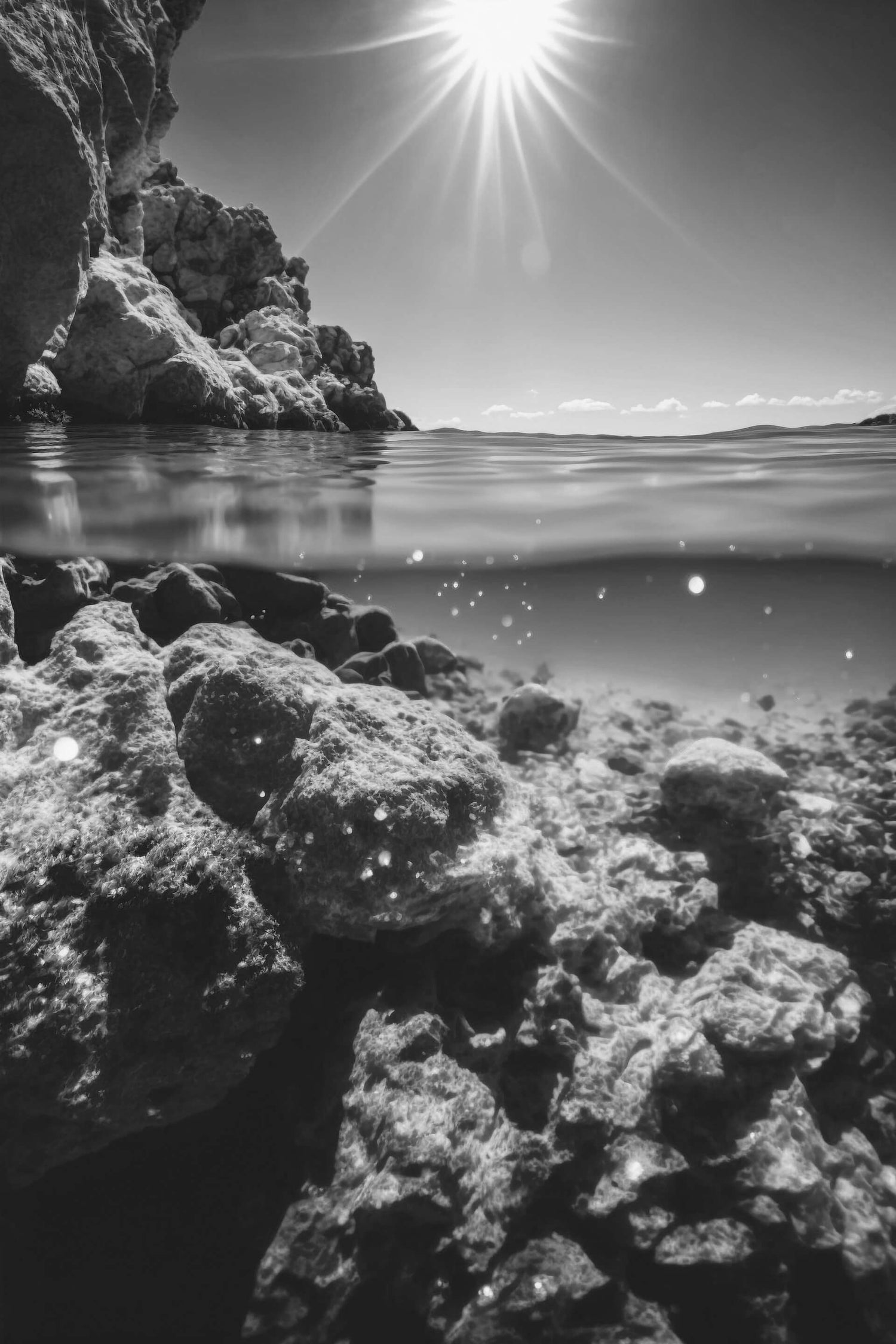 CIRCULAR BY DESIGN
It's well-known that sustainable fashion is fortunately increasingly massively through demand from conscious consumers. Circularity now takes it a step further, by using the waste from one process as the raw material for the next.
Circularity involves manufacturers in using recycled materials, and, whenever possible, regenerating those materials once an item's usable life has come to an end. It's also about consumers buying fashion less frequently and getting more use out of each item.
The cumulative result is a hugely important reduction in the massive wastage of materials that are currently being sent to landfill, or are damaging our oceans.
Koraru aims to be a better alternative to the status quo, and thus we take a holistic approach to sustainability. For that purpose, we partnered with London based Nirvana CHP to create our beautiful custom made packaging. The entire packaging experience is built around our eco friendly swimsuits, in order to minimize shipping air in our boxes. We created the origami paper carrier and our algae lined shipping box as perfectly fitting layers that can be easily peeled off to reveal our timeless swim.
We also minimzed the number of tags and cards used in packaging, because altough we value customer experience, we preffer to reduce waste by only focusing what is necessary in our packaging. Koraru does not use any plastic packaging.
We also wanted to make sure we give back to the natural world that is our inspiration. The ocean has been a source of life and abundance for humans since the daws on time, and it is our honor to be able to support organizations that cherish this rich ecosystem and the communities around it. We believe part of being a sustainable brand is giving back to communities and environments from which we derive our resources and inspiration.
For Koraru circularity is an aspiration, and a journey that may never end. It's about learning and applying new and more innovative ways of making our products and packaging in ways that increasingly preserve the natural environment. There are aspects of what we can do that can still be more circular, and we'll be working hard to close the gaps in the coming years.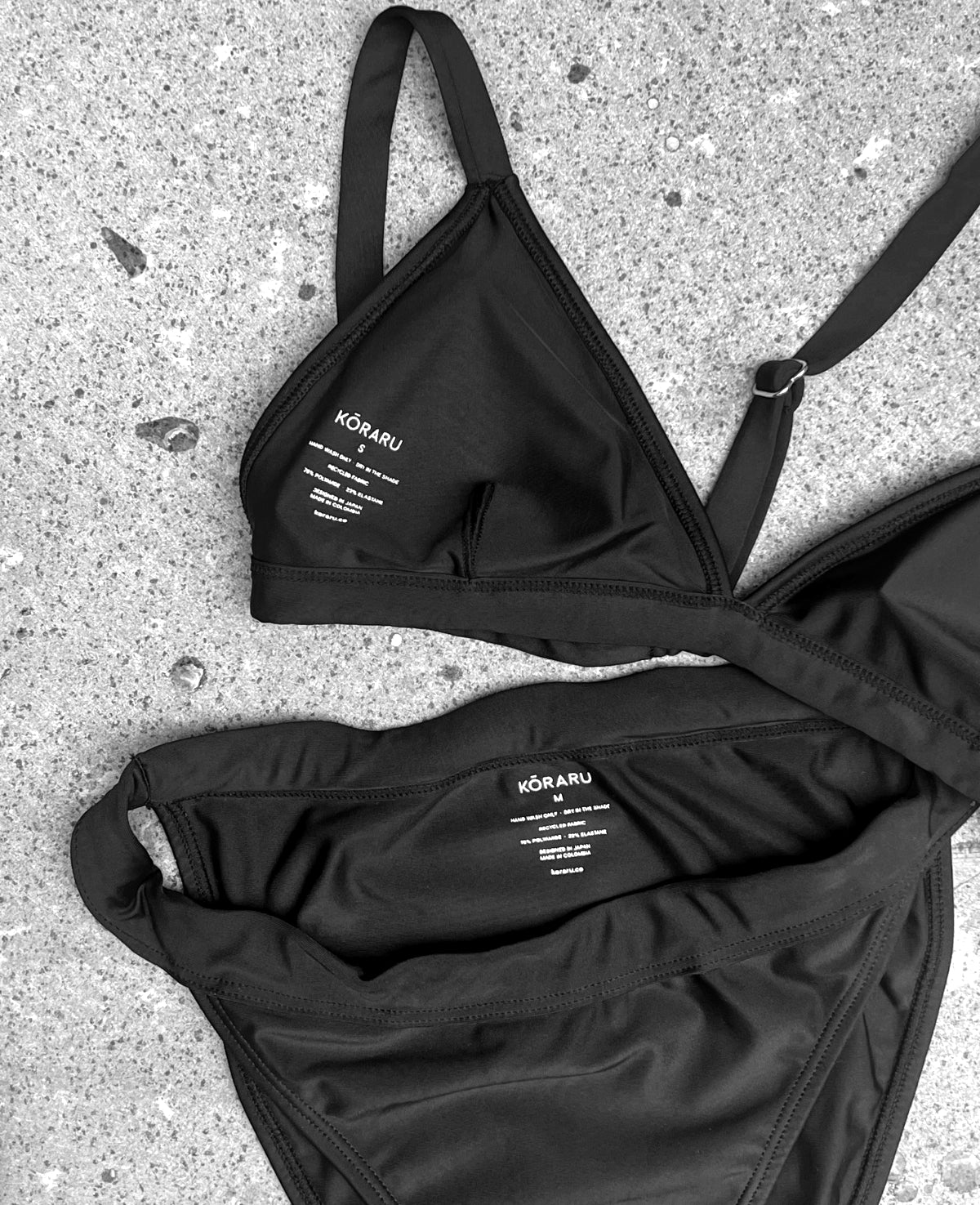 KŌRARU RENEW - OUR END-OF-LIFE PROGRAM
KŌRARU is partnering up with FibreLab- London based textile recycling innovator, to bring about our end-of-life program: KŌRARU RENEW. This collaboration marks a significant step in our commitment to sustainability and responsible practices.
Under this initiative, we are excited to introduce a comprehensive end-of-life product recycling program. Once you've enjoyed your KŌRARU swimsuit to the fullest, we encourage you to return it to us.
We recommend a minimum use of three seasons to minimise the carbon footprint of the product. However, its made to be used for many years, provided it's handled with proper care and repaired if/when needed.
Subsequently, we will work closely with FibreLab to repurpose these swimsuits into innovative materials for various industries.
This endeavour aligns with our mission to minimise waste and promote circularity in the fashion industry. By recycling your swimsuits, we collectively contribute to reducing our environmental footprint and advancing sustainable practices.
Please contact our Customer Care Team for detailed information on how you can participate in this eco-conscious initiative. Together, we are forging a path towards a more circular and responsible future.
Contact Customer Care
CIRCULAR ECONOMY

FACTS & FIGURES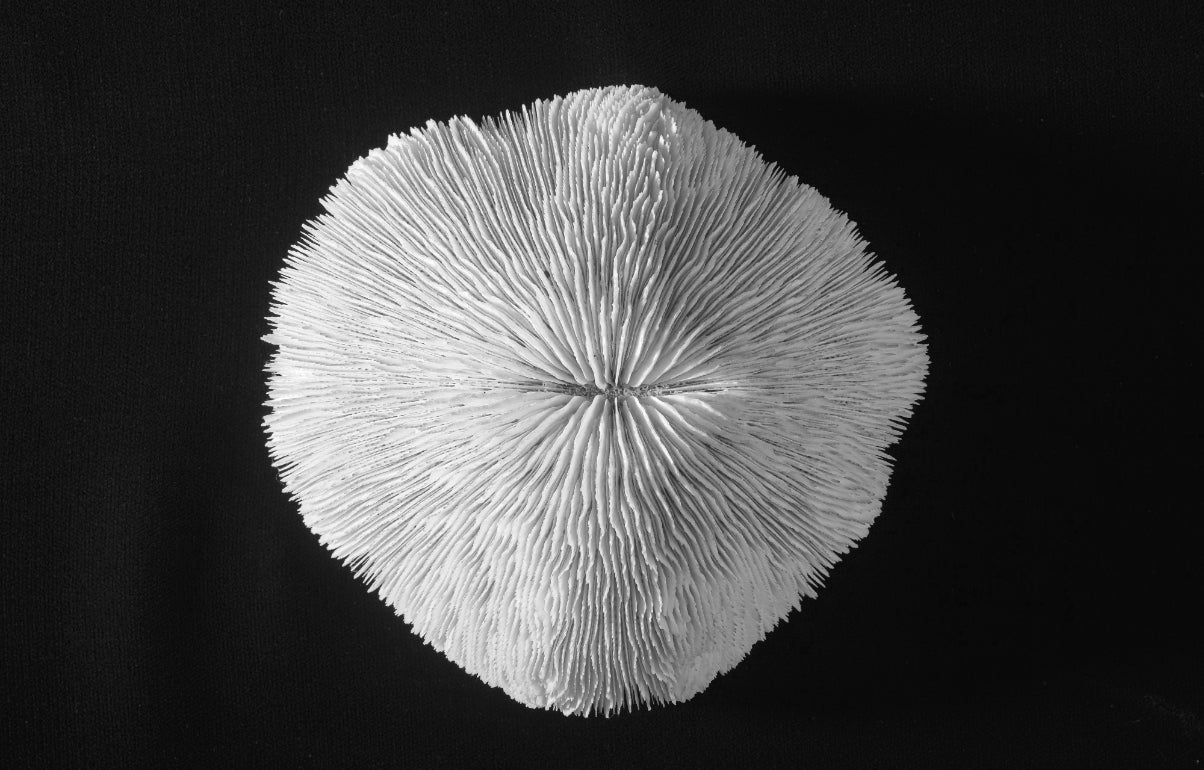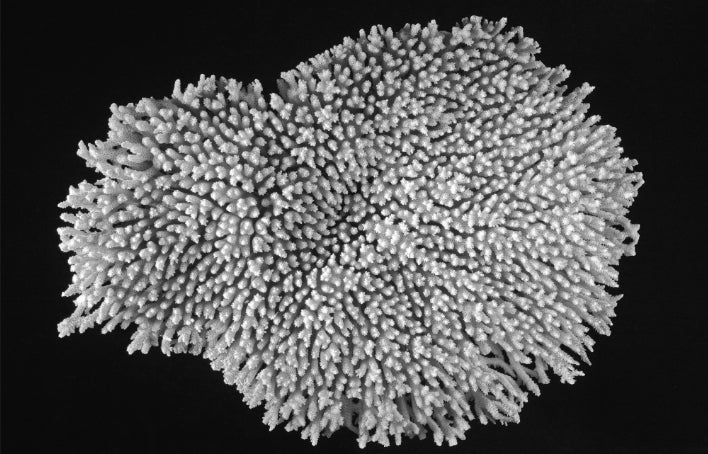 LOOK BEYOND THE STATUS QUO
For Kōraru the Circular Economy is about a commitment, that wherever possible we will use the waste from one process or post consumer waste as the raw material for the next. In this way our brand and our company will act in a similar way to the cyclical natural environment that constantly regenerates itself.
Fortunately, in recent years there has been an increasing number of brands using materials made from post consumer waste in making their products. At Kōraru we decided totake it further still, by extending circular thinking to all of our packaging and accessories.
It has been encouraging to witness the luxury and fashion sectors paying more and more attention to sustainability, materials regeneration, renewable energy, and to slow fashion. Taken together these important actions form the foundations of the Circular Fashion Economy, with the aim of decreasing the massive wastage of used materials being sent to landfill, as well as reducing the sheer amount of fabrics required by the industry. There is a long way to go, but the route is now set.
There will constantly be more that we can do to improve on a circular way of working, but to Kōraru it's about first making the commitment, and then continuing to improve on our actions as we go forward.
Circularity is not only a manufacturer responsibility. As consumers, we should be getting more use out of fewer garments, and where possible enabling the materials that we wear and the packaging we receive to be regenerated once their usefulness to us has ended. So in addition to Kōraru's sustainable fabric and packaging materials, our swimwear has been designed with beautiful timeless styling that will endure for season after season.
THE NEED – IN NUMBERS
90% of raw materials used in manufacturing in Europe become waste before the product leaves the factory
Source: Cambridge Judge Business School Circular Economy Centre
95% of the value of plastic packaging is lost after a single use
Source: McKinsey / Ellen Macarthur Foundation
80% of products made in Europe get thrown away in the first six months of their existence
Source: Cambridge Judge Business School Circular Economy Centre
70% of the world's coral reefs will be lost by 2100, unless action is taken
Source: United Nations
CORAL REEF ALLIANCE

The Coral Reef Alliance is on a mission to save the world's coral reefs, working collaboratively with communities to reduce direct threats to reefs in ways that provide lasting benefits to people and wildlife.

Please read more about their efforts and the amazing world of corals on their website https://coral.org/en/