KORARU'S ULTIMATE GOAL IS THAT OF A CIRCULAR BRAND. AND IN ORDER TO ACHIEVE IT, WE ARE DRIVEN BY THE RESPONSIBILITY TO IMPROVE OUR PRACTICES ONE CHOICE AT A TIME, EVOLVING AND ADAPTING TO NEW TECHNOLOGIES AND MORE SUSTAINABLE OPTIONS WHENEVER POSSIBLE.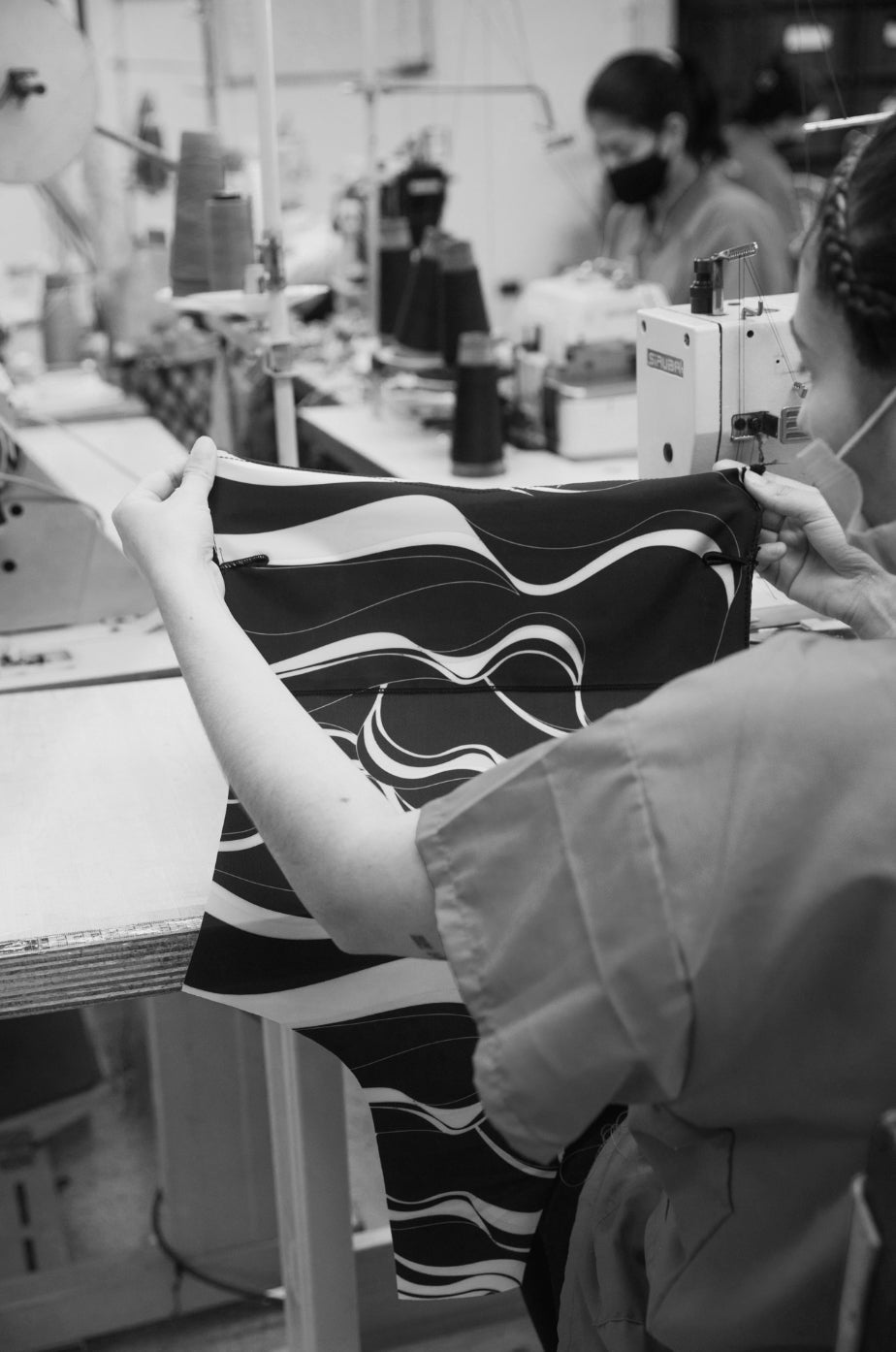 TIER 1 MANUFACTURERS
A Tier 1 manufacturing or supply partner is arguably the most important component to manufacture the product that a brand is selling. They manufacture and typically get a garment to its final state before distributing it to a brand.
When choosing our Tier 1 manufacturers, we look at their ethics in terms of human rights, quality of services, environmental practices, experience and synergy with the brand. Koraru currently partners with La Isla Fashion Group, a mid-sized US based swimwear manufacturer that produces in their native Colombia, with almost 20 years of experience. La Isla is actively engaged in their community, employing women who are head of their households. All their fabrics are PREAD certified, which means that they have been evaluated by the District Secretary of the Environment in Colombia and received the mark of: ENVIRONMENTAL EXCELLENCE GENERATING SUSTAINABLE GROWTH. They also donate a portion of proceeds to a hand-picked group of non-profit organizations. Currently they support Jean-Michel Cousteau's Ocean Futures Society.
TRANSPARENCY IS THE FIRST STEP TO ACHIEVING SYSTEMIC CHANGE IN THE FASHION INDUSTRY
TIER 2 MANUFACTURERS
Tier 2 manufacturers or suppliers are most easily defined as the place where Tier 1 manufacturers receive their resources from.
For swimwear, this is a very important step, as the creation of the fabrics was traditionally very labour and energy intensive.
Koraru partners with Carvico as our Tier 2 manufacturer, and sources all swimwear fabrics from them. Carvico is a EU based company that was established in 1962, and has since become synonymous to Made in Italy high-end quality, the perfect blend of technical features, excellence and style. Carvico is actively implementing several innovative environmental policies aimed at creating a truly sustainable supply chain and contributing to the creation of a circular economy model. They use electricity deriving from renewable sources and have adopted a high tech, waste water homogenization aimed at reducing the amount of polluting agents  before it is sent to the municipal water treatment plant. Moreover, 58,7% of the water used in their production process in 2021 was actually recycled, and water discharged by Carvico and Jersey Lomellina is clean. Their emissions are 10 times lower than the limits set by the law, and 99% of their wastes are recycled and re-used, so the equivalent of the content of 160 garbage trucks avoids ending up in the landfill. Carvico and Jersey Lomellina have always operated in compliance with high standards of quality and service, respecting the environment and safeguarding their staff's health and safety, and consistently obtain International certifications for their ethical and sustainability efforts.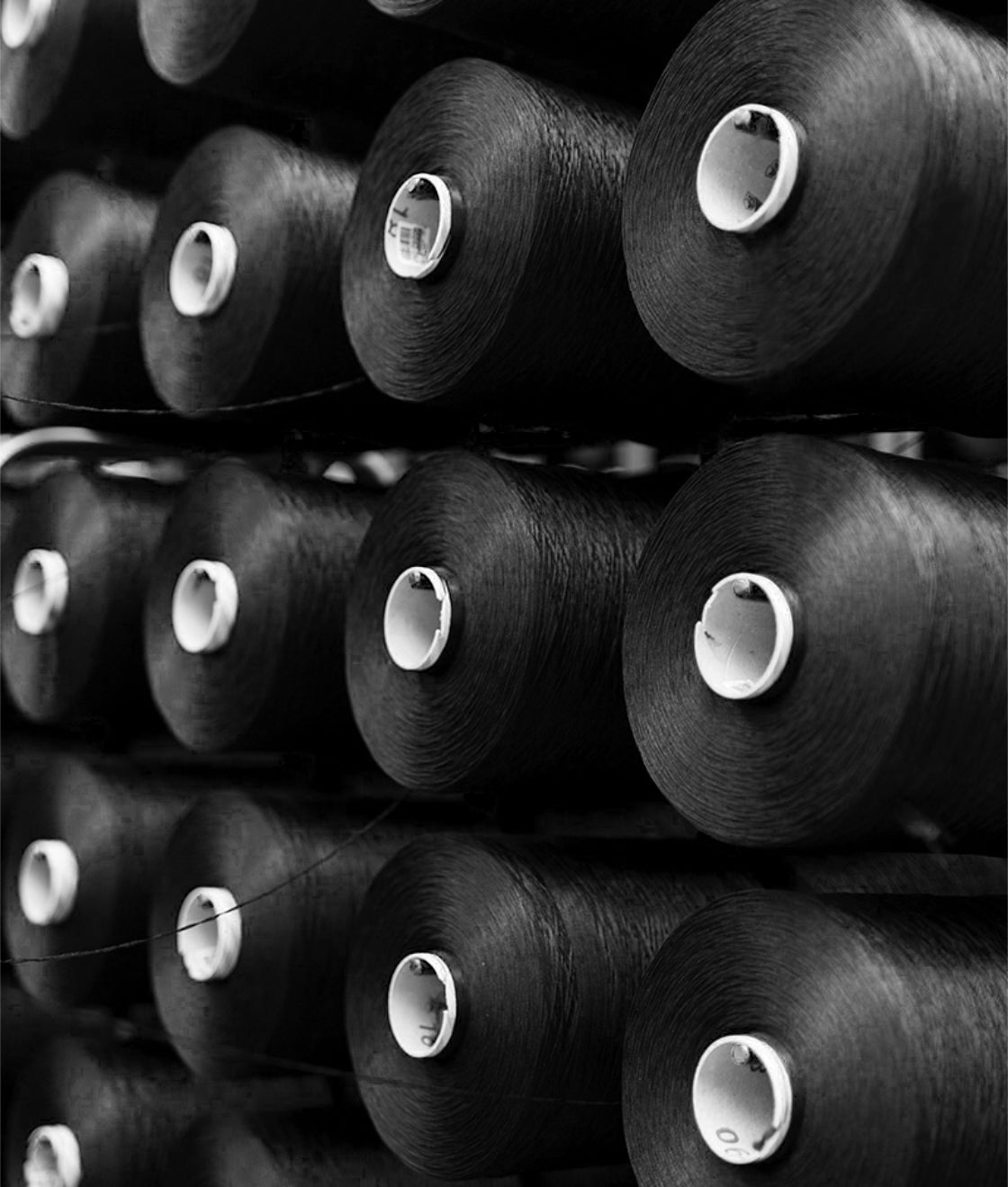 TIER 3 MANUFACTURERS
Tier 3 manufacturers or suppliers are one step further removed from a final product and typically work in raw materials. They provide the Tier 2 manufacturers with the yarn needed to weave the fabrics that will be used for the final product.
For Koraru, the yarn used to make our swimwear fabrics is ECONYL® regenerated nylon yarn. ECONYL® regenerated nylon is a product of EU based Aquafil, a global leader in the synthetic fibres industry and a pioneer in quality, innovation and sustainability.
Nylon waste, otherwise polluting the Earth, is transformed into ECONYL® regenerated nylon. It's exactly the same as brand new nylon and can be recycled, recreated and remoulded again and again.
For every 10,000 tons of ECONYL® raw material, ECONYL® is able to save 70,000 barrels of crude oil and avoid 65,100 tonnes of CO2 eq. emissions.
As well as being a solution on waste, ECONYL® regenerated nylon is also better when it comes to climate change.It reduces the global warming impact of nylon by up to 90% compared with the material from oil.
In its path of sustainability, Aquafil has identified the international standard SA8000:2014 as a tool to enhance its commitment to protecting workers and human rights.
Every day, the Aquafil Group promotes the application of the standard and its principles not only throughout its own organization but also within the stakeholders in the supply chain.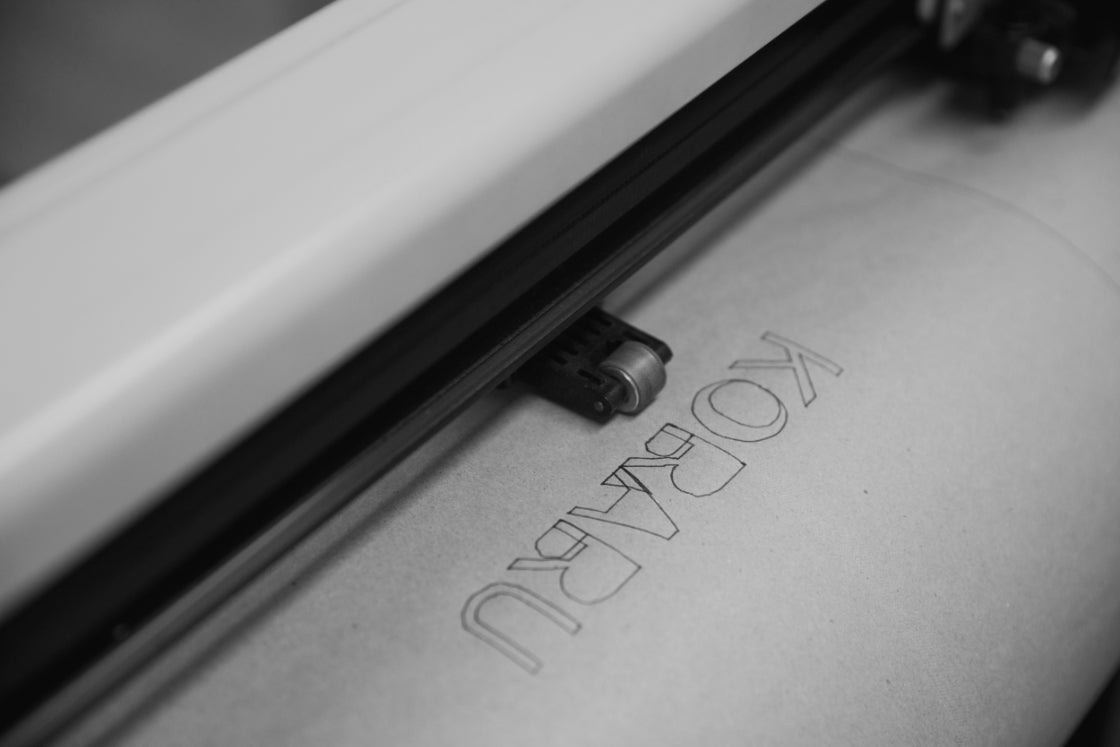 SUSTAINABILITY IS TRANSPARENCY
For the time being, while so much of the global fashion industry remains opaque, driving transparency, at any level that a brand can achieve that, is still very important. We believe that when consumers are equipped with more and better quality information on the production of the garments they buy, they are able to make better informed decisions.