THE CORAL COLLECTION: THE ZABEL ONE-PIECE
A great swimsuit deserves an inspiring name. For our Coral Collection we wanted to honour four empowering women from history who have blazed a trail and continue to influence how we live today. Meet Zabel.
THE TRAIL BLAZER
Zabel Yesayan was an Armenian social activist and writer. Born in 1878 in Istanbul, she was a revolutionary, flouting social intolerances of publicly intellectual women to become one of the most influential writers of her time. A progressive and political thinker, she wrote extensively about the persecution of the Armenian people during the 1909 Adana Massacre and the Armenian genocide of 1915. Her works also explored the role of women in society and include the widely respected novel, 'My Soul in Exile' and her 1935 memoir 'The Gardens of Silihdar'. In the late 1930's Zabel was arrested under Stalin's Great Purge and exiled to Siberia, where she died in 1943. Today she is recognised as one of the greatest writers in Western Armenian literature.
THE SWIMSUIT
A classic one-piece with a twist, Zabel features a Wonder Woman-inspired zig-zag strap to be styled your way. Wear it as a statement at the front, or move it to the back for a clean-cut look. A mid-cut leg elongates the body, while the medium seat offers comfortable coverage. The perfectly simple shape creates a streamlined silhouette.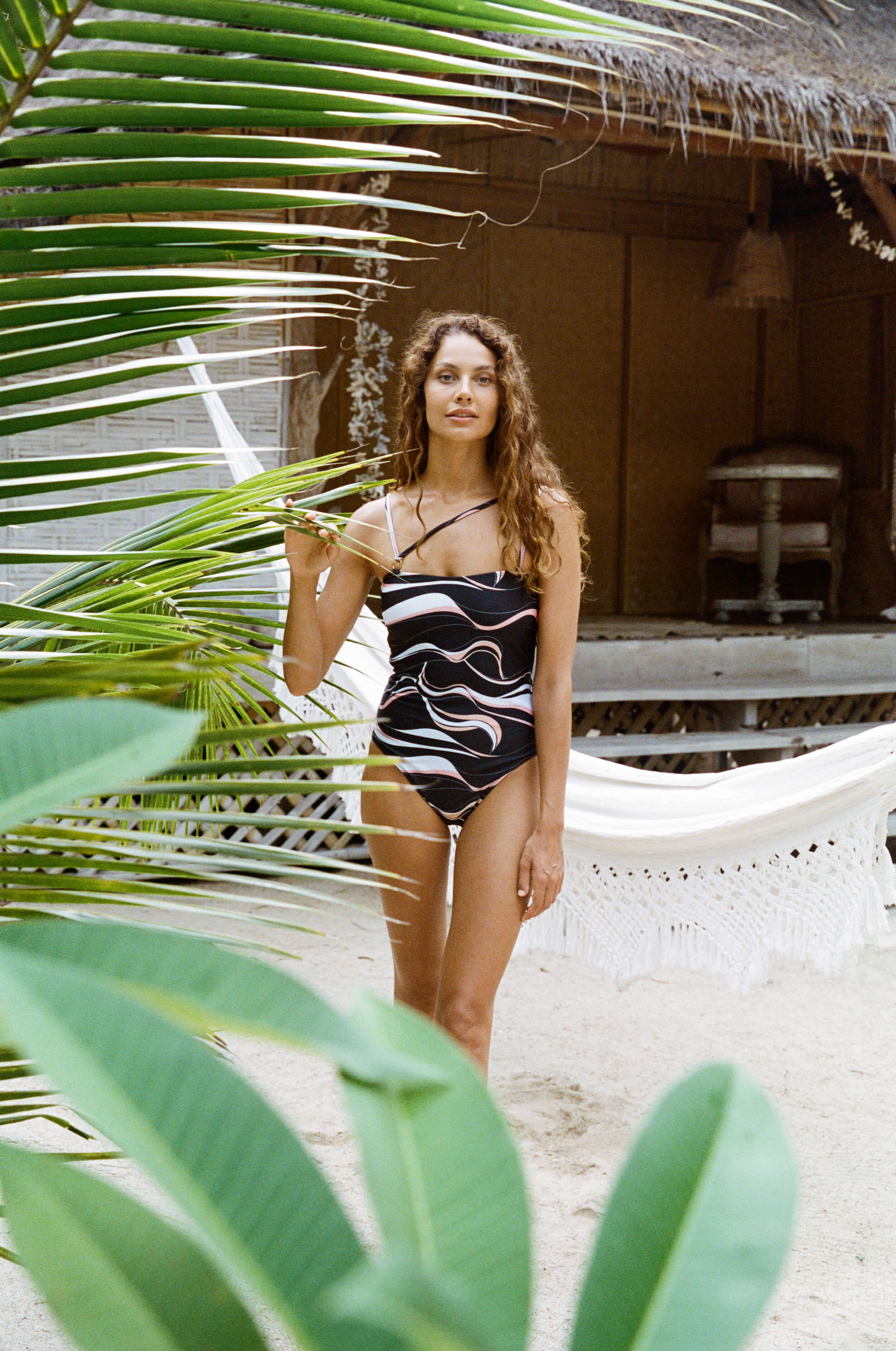 THE LOOK
Wear the Zabel for a swim in the ocean then dress it up for dinner at sunset with palazzo pants and evening sandals. Style it as a bodysuit under cool separates for summer in the city.